This course aims to take you along the path to mastering EXCEL and importantly to see how using the program can improve your efficiency at work. We show how the program works using real work examples.
This Excel intermediate course will build on your basic Excel skills and show you more complex formulae, how to build formulae across worksheets, linking data and charting your data. We also cover protecting your sheets and workbooks.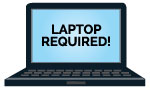 OBJECTIVES
You will be able to:
Use Logical Functions, Financial and Statistical Functions

Nest Functions

Multiple Worksheet Management and Formulas

Create Charts

Protect Worksheets & Workbook
METHODOLOGY
Guided Learning, group-paced, hands-on classroom training with real life examples for business applications

Challenging exercises are set based on practical applications for typical organizational functions such as HR, Admin, Production, Sales etc.

Useful class manual are provided for each participant.
DAY 1
| | |
| --- | --- |
| | Cont. LINKING SHEETS AND FILES |
Viewing Different Files On One Screen

Saving a workspace

Window Split

Freeze Panes

Viewing Different Parts Of The Sheet On One Screen

Watch Window
| | |
| --- | --- |
| 2:00 | USING FORMULAS & FUNCTIONS |
Changing the default number of workbook sheets

Linking sheets in the same file

Relative /Absolute Cell Reference

Using Text/number Functions

Understanding Arrays

Calculating using Date Function
Excel Functions

Benefits And Purpose

IF Statements

Nested If

SUMIF And SUMIFS

AVERAGEIF And AVERAGEIFS

COUNTIF and COUNTIFS

ISERROR And IFERROR

Nesting IF WITH AND, OR
DAY 2
| | |
| --- | --- |
| 9:00 | EXCEL FUNCTIONS RECAP |
Vertical Lookup (Vlookup)

Horizontal Lookup (Hlookup)
| | |
| --- | --- |
| | APPLYING AND MANAGING CONDITIONAL FORMATTING |
Data Bars

Colour Scales

Icon Sets

Top/Bottom
| | |
| --- | --- |
| | ESSENTIAL LIST MANAGEMENT |
Sorting Data (By Values, By Cell Colour, By Font Colour, By Cell Icons)

Multi Column Sort

Filter (By Values, By Cell Colour, By Font Colour, By Cell Icons)

Multi Column Filter

Advanced Filter

Adding Subtotals

Group and Outline

Data Form

Format As Table Feature

Data Consolidation
| | |
| --- | --- |
| 2:00 | CHARTS/GRAPHS TECHNIQUES |
Creating Chart Using Shortcut Keys

Saving Custom Chart as Templates

Setting Chart as Default

Applying Trendlines

Formatting and Editing Series, Plot Area, Data Points Chart Area, legends, etc...

Using Sparklines (Line, Column, Win/Loss)