Learn from the Best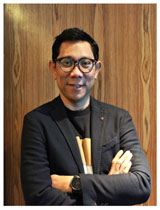 Mr. Suhaini Kasmuri is a certified corporate trainer and business consultant specializes in accounting and finance, design thinking and leadership development. He speaks passionately on people development, leadership behavioural change and innovation skills development for leaders and managers particularly with finance focus. He has vast experience as a commercial practitioner in dynamic public and private organizations (local and MNC) specialized in the areas of corporate finance, treasury and strategic planning.
Mr. Suhaini is currently a Senior Consultant focusing on accounting and finance related programs. He has held several key Senior Management Level Positions including Chief Financial Officer of ACASIA Communications Sdn Bhd, and Fiberail Sdn Bhd, a subsidiary company of Telekom Malaysia.
Mr. Suhaini is a PSMB certified and approved trainer who has successfully fulfilled all the assessment requirements for Train The Trainer. He is a Chartered Accountant of the Malaysian Institute of Accountants. He holds an MBA from Asia E University Malaysia and a Bachelor Degree in Accounting from University of Technology MARA Malaysia.
Training conducted by him are well received by participants for his practical and applicable job-related contents that are delivered in an interactive and engaging manner. Mr. Suhaini exerts considerable influence on finance and innovation skills with his pleasant persona during training to ensure accelerated learning experience.
Contact us
ADDRESS 
A-28-5, 28th Floor, Menara UOA Bangsar, 
No.5, Jalan Bangsar Utama 1, 
59000 Kuala Lumpur
www.ipa.com.my