Learn from the Best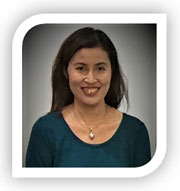 SHARON LEE
SENIOR TRAINER & COACH
HRDF CERTIFIED
Sharon Lee is passionate about Marketing, Branding, Product Innovation, Corporate Strategy and Design Thinking and has been a practitioner for the past 30 years. Since the COVID pandemic, she has been involved in coaching entrepreneurs and businesses who are looking to start-up or to rise above their competition. Sharon's experience in the business environment, Design Thinking and academics puts her in the strong position to see through challenges businesses face, help her participants arrive at the solution and support them in implementing the plans.
Sharon is a successful business builder, putting several international brands to No. 1 position in Malaysia, created new products, constructed brand DNAs, in the Fast Moving Consumer Goods and Over-The-Counter industries.
Sharon has taken her commercial wisdom further by applying her commercial interest into creating an online business for herself. This is her current pet project which she aims to launch in 2021.
"I am on a journey of entrepreneurship to experience what SMEs go through so that I may be a better trainer and business coach."
Sharon's professional and academic background means her participants leave her courses with enthusiasm, empowered with ideas and processes they can bring to the office for implementation.
Contact us
ADDRESS 
A-28-5, 28th Floor, Menara UOA Bangsar, 
No.5, Jalan Bangsar Utama 1, 
59000 Kuala Lumpur
www.ipa.com.my