Learn from the Best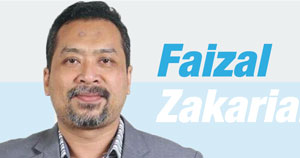 Faizal Zakaria has extensive experience in the field of professional writing for almost 15 years. He started his career as a cadet journalist in the leading Bahasa Malaysia newspaper, Kosmo! in 2004 and his last position was Sub Editor when he left the organisation in December 2018.
Throughout his service with the Utusan Group, Faizal gained invaluable exposure in various desks such as the Special Reports Desk, News, Economics, Foreign, and the Sunday Desk. He is a Kajai Award recipient in 2004, the prestigious journalism award, presented by the Malaysian Press Institute and Petronas.
Faizal is also licensed by the Ministry of Higher Education to teach at universities.
Among the universities he has lectured at include Mara University of Technology,
University Selangor, SEGI University, Curtin University and Upper lowa University.
Faizal currently serves as a media consultant for several government departments. Apart from writing and editing, Faizal is involved in Skills Development Department (JPK) programmes under the Ministry of Human Resources as an Industry Expert

Contact us
ADDRESS 
A-28-5, 28th Floor, Menara UOA Bangsar, 
No.5, Jalan Bangsar Utama 1, 
59000 Kuala Lumpur
www.ipa.com.my