Learn from the Best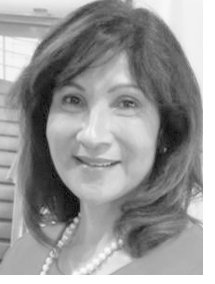 Sheena Chahil is the Executive Director of IMP Training & Consultancy.
She brings to you years of invaluable experience, offering speaking, training and consulting services to corporate clients, private individuals, professional associations, government agencies, colleges and universities. Her passion for people development drives her to help men and women achieve their dreams and aspirations by projecting their best through their visual appearance, communication and interpersonal skills.
As a trainer and consultant, she has developed corporate workshops and individual coaching services designed to provide employees and leaders with the tools and the self-confidence they need to master their professional lives.
Sheena actively conducts training on areas of Personnel Development such as Office Management & Administrative Skills, Effective Business Communication, Boosting Self Confidence & Self Esteem, and Positive Work Attitudes. As such she keeps herself updated on trends in office administration and essential insights into changes within the office administrative profession.
Her extensive exposure in the service industry has also enabled her to train others in areas on Customer Care, Hospitality Image and other Customer Services related workshops. She has acquired her training in Customer Service from the International Air Transport Association - IATA Singapore.
Discussing professional change – from personal grooming to client relations can be sensitive. Sheena's finesse motivates people to receive feedback and learn new ways to enhance their Professional Presence.
Among her satisfied clients are organizations such as Maybank, Public Investment Bank, BHP Billiton, TNS Worldpanel, Sunway Group, DaimlerChrysler, Maxis Mobile, Celcom, Kuwait Finance House, Telekom Malaysia, British American Tobacco, Intel Singapore, Asia Business Forum Singapore, DRB Hicom, CIMB Bank, Chevron Malaysia Ltd, Tractors Malaysia, Great Eastern Life Assurance, UMW Toyota, Securities Commission, Western Digital and Petronas Group of Companies.
Sheena is a member of The Institute for Image Management (U.S.A.) and an Associate member of Image Consultants International - AICI. She has a wide range of experience too, in the image industry and has acquired her training in a number of areas on Image Management from Australia and U.S.A. Her expertise lies in Personal Style, Wardrobe Strategies, Visual Poise, Business and Social Etiquette and Malaysian Protocol (Correct Forms of Address).
She is also a popular speaker at seminars and symposiums both in Malaysia and the region and specializes in conducting presentations on topics on Image Building, Business Etiquette and Corporate Communications. She has been featured on some of the local television programs, local magazines and local newspapers. Apart from that she also contributes articles to some of the local magazines and local newspapers on a regular basis.