Learn from the Best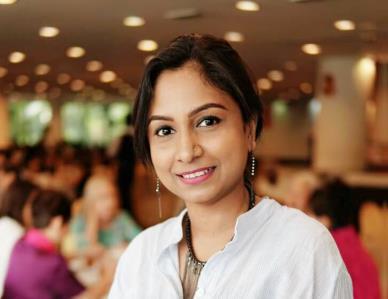 Ms. Geetha Renganathan is an experienced Media Professional, who has worked with several print and online media, public relations consultant, sub-editor for a news agency and marketing communications (Marcomm) manager.
Her vast work experience in Malaysia and abroad has allowed her to work and associate with people from various domains. She is a professional writer/editor with excellent inter-personal and people-management skills. She has been actively relating with people of various cultural backgrounds to bridge grey areas in communications to comprehend the industry needs of an organisation. However, she holds highest acclaim for her work in the media industry especially in communications, editing and writing areas, and media handling/relations.
Ms Geetha started her career as a Journalist and rose to Staff Correspondent for The Sun Media Group and ventured out to Multimedia University to work with Diploma students before joining an international training service provider. Given her strong competency with the English language and Bahasa Malaysia, she continued to work with the media and joined Bernama (Malaysian National News Agency) as a sub-editor for the economics desk (wires) before joining the hotel industry as Marcomm Manager.
Her core training programmes include writing skills, public relations, media handling, effective presentation and communications skills including critical/crisis communications, and digital marketing.
Ms Geetha's clients include Royal Selangor Golf Club, Martin Brower, Cradle Fund Malaysia, Bank Negara Malaysia, AIA Shared Services, TTCS Tax Consultants, My Town, Ehsan Group of Companies etc.

Venue Details
Armada Hotel
Lot 6, Lorong Utara C, Section 52,, 46200 Petaling Jaya, Selangor Darul Ehsan,
Phone : 03 7954 6888
Fax : 03 7958 5593
https://www.armada.com.my/
Contact us
ADDRESS 
A-28-5, 28th Floor, Menara UOA Bangsar, 
No.5, Jalan Bangsar Utama 1, 
59000 Kuala Lumpur
www.ipa.com.my