Learn from the Best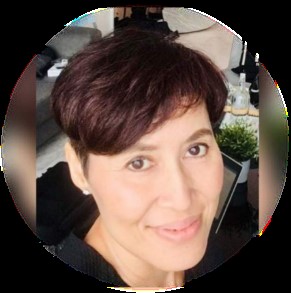 AREA OF EXPERTISE FOR
TRAINING
• Communication Skills for Work place Success
• Public Speaking
• Critical, Analytical & Creative
Thinking Skills
• Design Thinking
• Marketing & Marketing Plan
• Branding
• Organizational Strategy
SHARON LEE
SENIOR TRAINER & COACH
HRDF CERTIFIED
A successful career is dependent on the individual having work-related functional knowledge and skills, and the art of using them to the best effect. The art is largely one of communication: through talking, listening, writing, reading; and body language. Good communication skills are what separate the distinguished, from the good.
Sharon's corporate and academic experience was foundational pillars of strong communication skills. As a Design Thinker, Sharon communicates to draw the best ideas from large groups of audiences and within a very short time frame, arrive at the best solutions. As a Brand Marketer and Organizational Strategist, she speaks on international platforms to communicate concepts, and ideas and promote products. Finally, as an academic, she works with thousands of students and lecturers to achieve higher-order thinking and professionalism.

Owing to strong communication skills, Sharon successfully led product innovation projects and created brands from ground zero; all of which entails collaboration with various subject matter experts from many different countries.

Sharon's corporate experience was with multinationals such as Johnson & Johnson, GlaxoSmithKline, and Fonterra Brands. Her last position in academia was as the Director of Learning and Teaching Excellence.
Here are some recent testimonials from her training participants:
"Powerful and intensive training in a friendly atmosphere, with respect for participant's learning process". Marketing Manager
"Understanding of what it takes to make it work. The entire structure of the programme was clear, from beginning to end." Business Development Director
"Sharon provided good examples with materials and
appropriate explanation. A very well-structured course. Marketing Director
"Simple but effective"
HR Manager
"What I like most about the course is now I have enhanced confidence in communications" Environment Engineer

Venue Details
Pullman Kuala Lumpur Bangsar
No 1 Jalan Pantai Jaya, Tower 3, 59200 KUALA LUMPUR,
Phone : 03-2298 1888
Fax : 0 3-2298 1999
https://all.accor.com/hotel /7962/index.en.shtml