Learn from the Best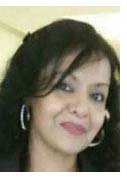 Ms. K. Yasotha, a corporate trainer for various multinational organizations, has more than 17 years of experience in the training industry and has lectured with various leading Institutes in Malaysia and Singapore. Her participants comprise officers, support staff, secretaries, executives and managers from numerous corporate sectors.
As the Customer Relations Manager for an international organization, Yasotha worked closely with all departments to ensure the highest quality of service to customers while maintaining professional business etiquette and customer service skills which she now imparts to her participants.
Having a personal mission to educate and empower individuals with the required knowledge in order to achieve personal and organizational excellence, she is an enthusiastic and dynamic trainer who achieves her mission through lively and challenging interactive sessions.
She specializes in business communication, personal development, leadership, customer service, motivation as well as writing skills and has conducted in-house training for Hyatt Regency, Western Digital, Puteri Nursing College, EON Bhd, Sony Video, ACCA, Mayban Assurance, Johor-Tenggara Oil-Palm Estates, Guthrie Oil Palm Estates, Yamaha Music Academy, AE Technology, Bank Pertanian, KLMF, SP Setia Berhad, BDO Binder, GEP Associates, Great Eastern, MCIS, Bax Global, Zaid Ibrahim & Co., Measat Broadcast Network Systems, Kobe Precision Technology, Malaysian National Reinsurance Bhd, BASF Petronas Chemicals, Penang Port Authority, Multimedia University, Soritsu Sdn Bhd, Mattel Sdn Bhd and Telekom Research & Development. Yasotha holds a Masters in Corporate Communication, a B.A. Honours from Universiti Sains Malaysia and is a certified trainer in TESL.
Contact us
FOR CUSTOMISED IN-HOUSE TRAINING
Yvonne,
O - 03 2283 6101 | M - 012 2011247
F - 03 2283 6108 
yvonne@ipa.com.my
ADDRESS 
A-28-5, 28th Floor, Menara UOA Bangsar, 
No.5, Jalan Bangsar Utama 1, 
59000 Kuala Lumpur
www.ipa.com.my