Creating Infographics Quickly with PowerPoint
26-27 Apr, 2021, Webinar Classroom Training
IPA Training is Registered with

Learn from the Best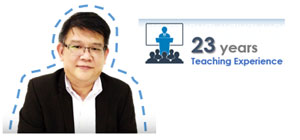 Kelvin Ng Choo Kent
is a highly experienced digital arts instructor and master trainer with more than 17 years ofexperience in the Office Automation Consultation, Graphic Design, Animation and Print Production arena. He is a graduate of Malaysian Institute of Art (MIA) and holds the distinction of being certified as Adobe Certified Expert (ACE), Microsoft Office 2016 Master Specialist MCP & MCT, Certified Practitioner of Neuro-Semantics, Certified Practitioner of Neuro-Linguistic Programming & Certified Practitioner of Hypnosis & Time-Lines.

Venue Details
Webinar Classroom Training


Contact us
ADDRESS 
A-28-5, 28th Floor, Menara UOA Bangsar, 
No.5, Jalan Bangsar Utama 1, 
59000 Kuala Lumpur
www.ipa.com.my
FOCUSING ON
COURSE OVERVIEW
In recent years, the term infographic has typically come to mean an easily shareable information visual with multiple illustrations in one graphic. These seem to have a way of going viral because they give the viewer that exciting feeling of understanding complexity in just a single image file. Many learners describe themselves as "visual learners." This means that they would rather get a simple, concise image or chart that conveys information. Data means to the most to this crowd when there are charts and graphs that drive the message home. All this can be done within Microsoft PowerPoint, the most used Presentation Application.
AFTER ATTENDING THIS COURSE YOU WILL RETURN TO YOUR JOB…
Crafting a visual representation of a text-based information.

Understanding and Using drawing tools in PowerPoint Effectively.

Using Image, Graphics and Illustration with a purpose (Data Storytelling).

Exposing to the Creative world of Infographics.
WHO SHOULD ATTEND
Personnel who use Microsoft PowerPoint to analyse and prepare management reports, especially Administrative, Operational and Middle Management Staff.
Course Requirements
Participants should be able to use a PC at the beginner level

Basic knowledge and functionality of Microsoft Excel

Microsoft Office 2013 and above
METHODOLOGY
Guided Learning, group-paced, hands-on classroom training with real life examples for business applications.

Challenging exercises are set based on practical applications for typical organizational functions such as HR, Admin, Production, Sales etc.
DAY 1
9:00

CHANGING THE PAGE DIMENSIONS

How to change the slide size

Working with the ruler, grid, and guides

10.45

RESEARCH FOR STOCK INFOGRAPHIC ELEMENTS

Search an Infographic graphic on the web

Save a graphic to PC
2:00

CREATING YOUR OWN INFOGRAPHIC SHAPES

Drawing basic shapes

Drawing lines

Drawing more complex shapes
| | |
| --- | --- |
| 3:45 | ADVANCED POWERPOINT DRAWING TOOLS |
DAY 2
9:00

POWERPOINT ICON GRAPHICS

Inserting a PowerPoint icon

Formatting the icon

Converting the icon to a shape

Aligning icons

ADDING TEXT BOXES

Placeholders vs. text boxes

Inserting a text box and adding text

Formatting a text box
10.45

INSERTING A CHART

Adding a chart in PowerPoint

Adding and removing chart elements

Formatting a chart
| | |
| --- | --- |
| 2:00 | CONVERT DATA TO INFOGRAPHICS |
3:45

EXPORTING YOUR INFOGRAPHIC

Exporting your infographic as a PDF or picture