Learn from the Best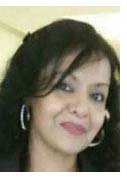 Ms K. Yasotha, an experienced corporate trainer in the areas of business communication, personal development, leadership, customer service, public speaking as well as writing skills, has more than 16 years of experience in the education and training industry. She has trained participants from various leading institutes and multinational organizations in Malaysia, Singapore, Indonesia and Vietnam. Her participants comprise officers, support staff, secretaries, executives and managers from numerous corporate sectors.
Having been the Customer Relations Manager for an international organization, she imparts the essential skills and knowledge that are pertinent to ensure the highest quality of service to internal and external customers while maintaining professional business etiquette. In addition, she has also published course books entitled "Easy English / Working English" for the National Productivity Board (NPB) of Singapore.
Ms K.Yasotha, who is on a personal mission to educate and empower individuals with the necessary knowledge in order to achieve personal and organizational goals, is well-known for her practical, dynamic and lively sessions. She achieves her objectives and mission through challenging interactive sessions, thus consistently receiving excellent feedback from her participants.
Among the organizations that she has conducted in-house training for are Sony Video, ACCA, Mayban Assurance, AE Technology, Bank Pertanian, KLMF, SP Setia, BDO Binder, GEP Associates, Great Eastern,, MCIS, Bax Global, Morrison, Zaid Ibrahim & Co., Kobe Precision Technology, Malaysian National Reinsurance Bhd, BASF Petronas Chemicals, Morrison, Penang Port Authority, Multimedia University, Tenaga Nasional Bhd, Yamaha , Soritsu Sdn Bhd, Mattel , Komag, Kobe, B Braun, Transocean, Antah Schindler, Sysmex, Skynet, Syarikat Maluri, Automotive Centre of Excellence, Atos Origin, Westport, Proton, CIMA, Schlumberger, Astro, Visiber, Efogen, RHB , UOA, OUB, Interflour, Hong Leong, Securities Commission, CPA,MIA, Bank Islam, Celcom, Forlife , Malaysian Institute of Arts…
Ms Yasotha, who is a PSMB certified trainer and a certified NLP practitioner, holds a Cert in TESL, B.A. (Hons) in English and M.Sc. in Corporate Communication.