Learn from the Best
MURSHIDAH SAID is a multi-award winning international speaker and adviser of personal and
corporate transformation. A graduate of the National University of Singapore with a Bachelor of Arts Degree in Economics and Sociology in 1993, Murshidah runs successful businesses for more than 23 years expanding throughout Asia and now to the USA.
She is also a certified Neuro Linguistic Programming Practitioner and a certified life coach recognised by the American Board of NLP, NBPES and NLP University (USA). She is also a certified Advanced Law of Attraction Practitioner issued by Global Sciences Foundation (USA). She is also trained in the areas of Accelerated Learning and whole being learning to achieve better education for participants. Murshidah's courses address the importance of education for the WHOLE BEING, ie incorporating the interconnection of body, mind, heart and spirit. Even the skills based programmes she conducts include the emphasis on the spirit which is hardly addressed in most corporate and management trainings. She emphasizes on principles-based practices in her courses.
Murshidah is a regular speaker at conferences and is currently working on her first book. She is a regular speaker and motivator on Hello on Two on RTM2, is a resident speaker on Image on the Breakfast Show on NTV7, has been interviewed with Dato' Dr Sheikh Muszaphar on Bernama's BizTalk, and interviewed on Image on BFM the Business Station in Malaysia. In Singapore, she was a guest motivation speaker on Warna Radio's Business Programme, Paradigma. She is the Image Consultant featured in New Man magazine's September issue and is in Jutawan magazine's September issue. She is a contributing writer to Aquila Asia, a woman's lifestyle magazine. She was also the featured Transformation Coach on KISS92 FM radio station in Singapore. Murshidah is the brand
Ambassador and educator of the WORLD HIJAB DAY, a global movement that promotes better understanding of the Hijab. She has been interviewed by HuffPost Live, Mob TV, Astro Oasis, The Star, and featured in the Malaysian Insider.
Murshidah is the main presenter on the radio programme JEWELS OF INSPIRATION, on Malaysia's IKIM FM radio station.

Murshidah is awarded THE BEST PERSONAL BRAND as a LIFE TRANSFORMER in 2017, by the Marketing Institute of Singapore. Received the Brands for Good Asia Awards 2019 by the Intellectual Property Office of Singapore, and received the Malaysian Sustainability Awards in 2019 by the Global Green Project Management.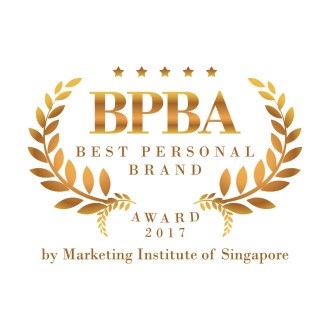 In 2021, she was acknowledged at Top 10
Transformational Women Leaders by Exeleon Magazine (USA).
Murshidah has a daughter, and is a business partner with her husband who is also her life coach. An avid traveler and adventurer, she has explored Europe, Middle East, South Africa, USA, Asia Pacific and Australia alone on a backpack as well as with a small group of like-minded friends. Murshidah is resourceful and jovial and participants of her workshops are guaranteed of lively and fun sessions where they learn to expand their social skills and perform beauty and life makeovers. Her love for learning, colours, music, dance and movies are brought into the workshops that she conducts.
Venue Details
Pullman Kuala Lumpur Bangsar
No 1 Jalan Pantai Jaya, Tower 3, 59200 KUALA LUMPUR,
Phone : 0 3-2298 1888
Fax : 0 3-2298 1999
https://all.accor.com/hotel/ 7962/index.en.shtml